Space Perspective is the world's first luxury spaceflight experience. Travelers are escorted to space inside a pressurized capsule propelled by a high-performance space balloon, the ultra-comfortable, accessible, and gentle six-hour journey aims to redefine what space and wonder travel means for the modern traveler.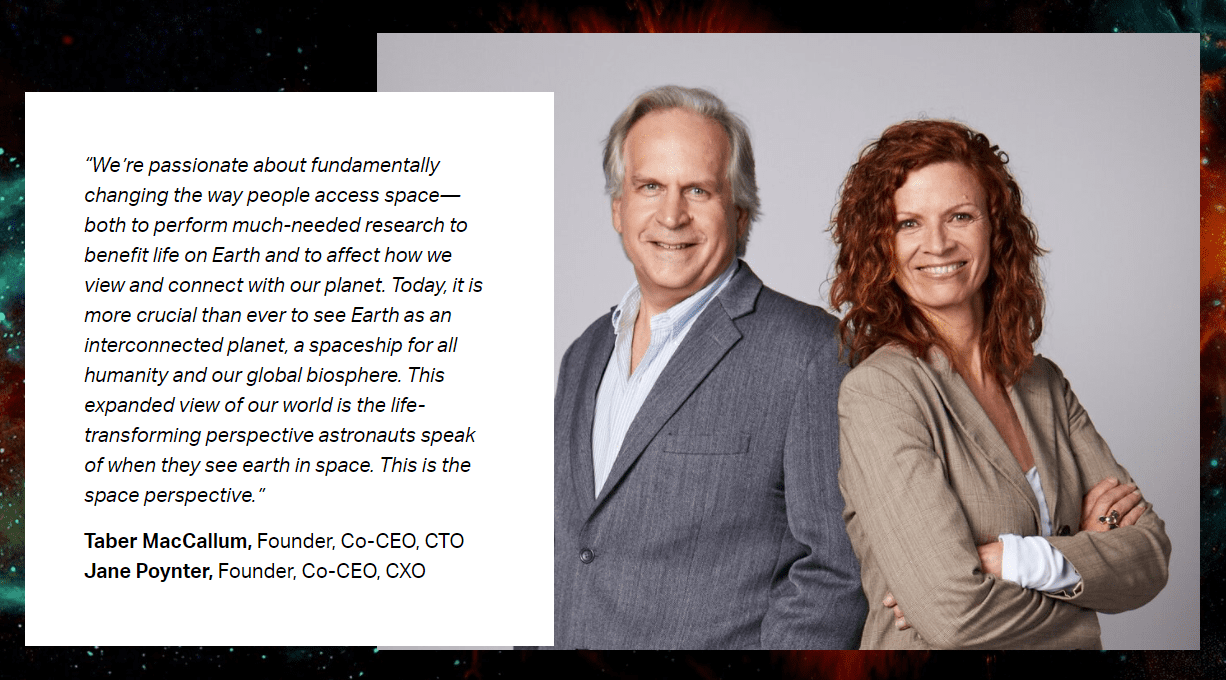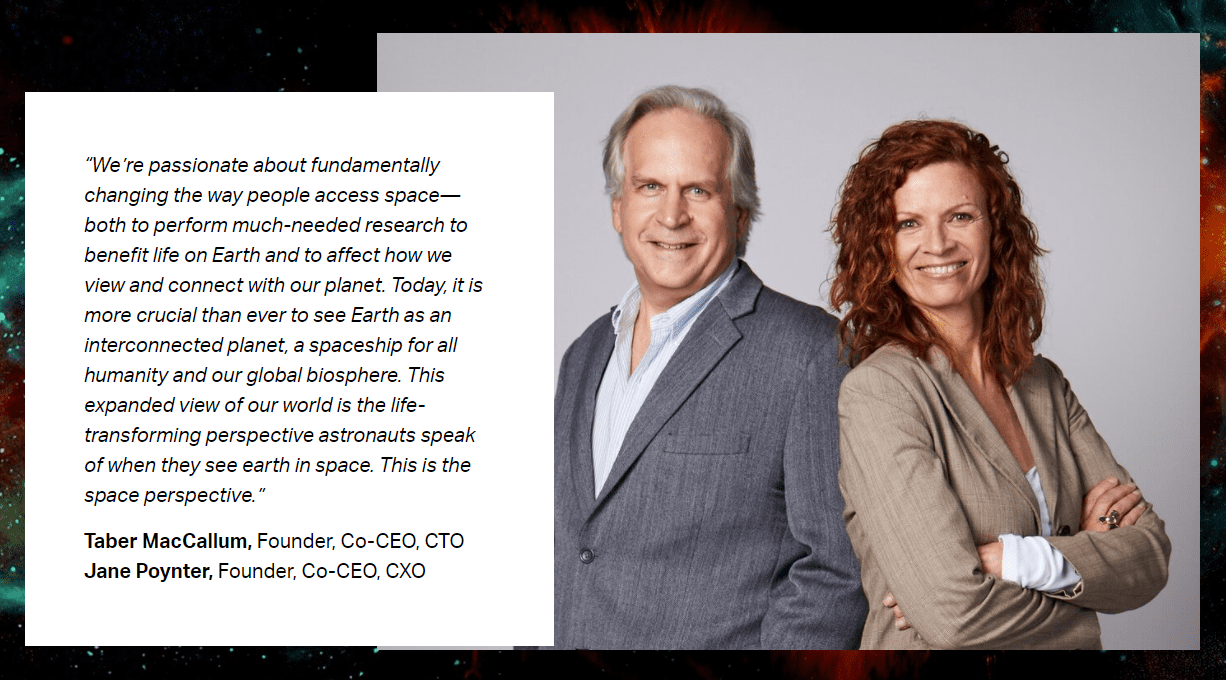 THE FLIGHT
Aboard "Spaceship Neptune"
Launching from NASA's Kennedy space Center, Florida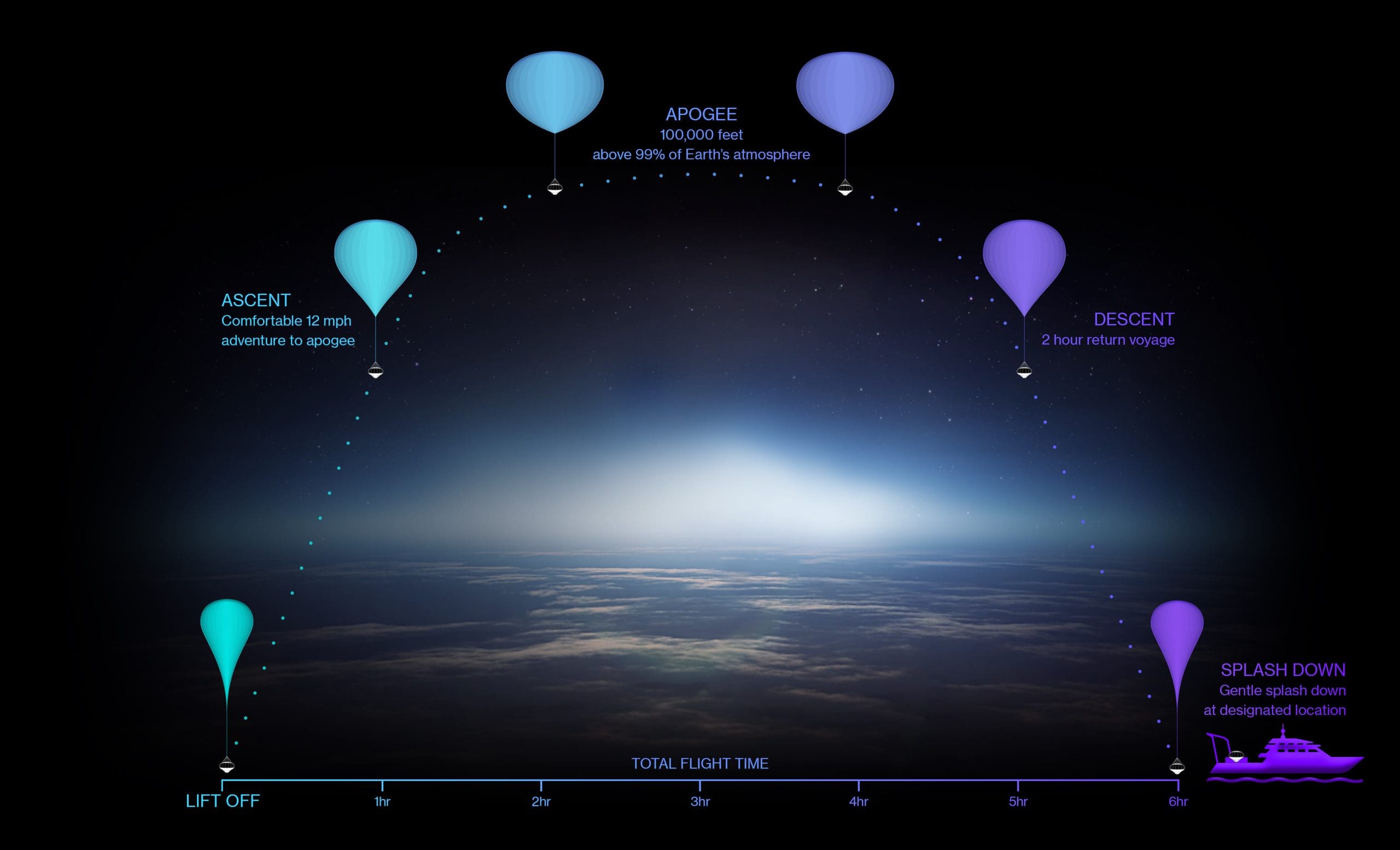 THE CAPSULE
The pressurized, roomy capsule, where every seat is the best in the house, allows Space Explorers to experience the majesty of gliding through space while sipping a beverage of their choice.
Nine reclining, plush seats, for eight Space Explorers and a pilot.
360-degree panoramic windows.
Refreshments bar and cabinet for belongings.
Lavatory below the main deck.
Wi-Fi connection, with communications devices to enable live streaming.
Non-glare windows for excellent photography from inside the capsule.
Sensors showing altitude, wind, and temperature throughout the flight.
Instrument trunk on the capsule's roof and below deck for research equipment.
Splashdown Cone at base allows for smooth landing on the water.
TOTAL VOYAGE COST: $125,000 PER EXPLORER

FULL CAPSULE BUYOUT: $1 MILLION

Space Perspective's end-to-end journey ensures every moment of your trip is special and personalized, starting the moment you reserve your flight.
You'll receive:
Curated invitation-only events
Sneak peeks of major reveals like Spaceship Neptune interior
VIP access to technical milestone events, like future test flights and first piloted test flights
An astronaut to guide you on your pre-flight journey
Behind-the-Scenes tours of NASA and where your spaceship is being built
Exclusive updates on progress towards your flight date
For more information or to book, call or email:


1-800-876-5046